Many people inquire about how they can have their locks changed so that they can keep someone out. There are two options our customers use most frequently: our rekeying services and new lock installation. Both can be done fairly quickly. However, there are advantages and disadvantages to both. The choice is really a matter of which option our individual customer feels is best suited for their needs.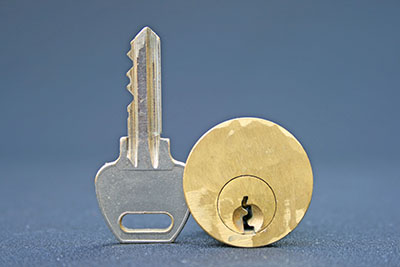 Re-keying

To re-key your door, a technician will alter the interior cylinders to make the old key inoperable. Once this fast and convenient process is completed, another key will be made to fit the lock. Remember that any old keys will no longer work for this lock. You may need to redistribute new keys to whomever you would like to have access to the area. This option is chosen most often because it is more economical to use the same lock.

New Lock Installation

Replacing an old lock with a new one is also a pretty easy task. A locksmith will make sure that the lock fits the door it is installed on. Using a higher-grade lock will ensure you a better protection, as they are harder to break into. The cost of the new lock is really the only difference between re-keying a door and having a new one installed. If you own a property that changes hands frequently, having a new key installed every time can become quite costly. However, you may feel more comfortable in knowing the level of security you have with a new lock.
Making a Final Decision
When you are trying to make a decision, explore all of the options that are available to you. Once you have done this, you should then figure out which option gives you peace-of-mind at the end of the day. Make a decision that you can live with and that you feel is most practical for your situation. If it is a once off change, a new lock may be your best choice. If you find yourself changing it frequently, re-keying may be best choice.